Put your energy to flow and free yourself from the blockage!
Just as you cleanse your physical body, cleanse your energy body
The Abrahamson Method is a treatment that cleanse your aura and energetic body through an unique and holistic method.
I tried so many years in so many ways to quit smoking! Infect 25 years!!!! Of trying. I can't explain how it works but it's been 7 months and I haven't smoked or even thought about smoking or cigarettes
Denny H.
I normally do not post about healing centers but I have to say that this place has changed my life! I was very skeptical about a center that claimed they will help me detox from carbs and sugars but it truly worked!
Nadine A.
Are you going through any of
these situations?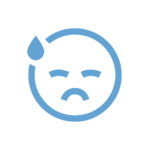 You have a hard time visualizing what you want
It's time to
reboot your energy!
The Abrahamson Method is a 100% natural treatment, it focuses on providing healing directly in the bioenergetic field to clean and balance imbalances in your energies.
Still have some questions?
Other warning signs
of emotional stress:
Suffering from decision-making difficulties
You sleep too much or too little
Lack of concentration or focus.
Probably your bioenergetic field is unbalanced, and if you have never cleaned it you may have stagnant energies that are affecting you daily and you are not noticing it. Taking Reboot sessions increases your health and well-being by fighting the side effects of technology, sedentary life, better choices, releasing negative thoughts and emotions.
Do you need clarity?
Reboot your energies
We have the mission of treating your bioenergetic field because it is where many of the problems that can cause disorders related to stress and personal stagnation originate, we have developed an effective and 100% natural Method, which will cleanse and balance your energies to help give clarity to your daily life.
Visit us in person in any
of our locations!